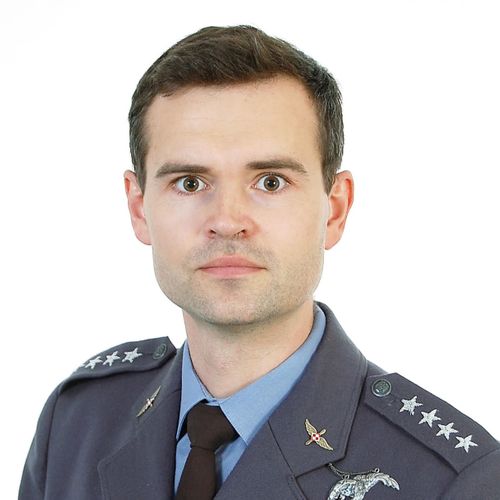 Captain Patryk Gajewski
Senior Pilot Instructor Academic Aviation Training Centre
,
Polish Air Force University
Patryk Gajewski is a Senior Instructor Pilot at the Air Force University in Dęblin, Poland, where he is responsible for overseeing and implementing the theoretical and practical training of officer cadets on helicopters. With his extensive experience and expertise, he plays a crucial role in shaping the development of aspiring pilots.

He is highly skilled in managing and executing both theoretical and practical training programs, ensuring that the cadets receive a well-rounded education in aviation. His presentations focus on the significance of theoretical and practical training in producing competent and proficient military aviators. Patryk Gajewski's expertise and dedication have made him a valuable asset in the field of aviation training. His participation in the upcoming conference is sure to offer valuable perspectives and contribute to the ongoing advancement of pilot education.