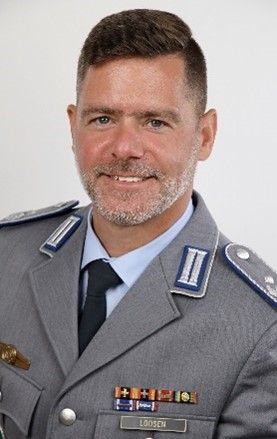 Lieutenant Colonel Patrik Loosen
Military Mobility SME
,
German Army
Subject Matter Expert on Military Mobility, Ministry of Defence, Bonn, Germany
LTC Loosen is a Subject Matter Expert for Military Mobility at the German Ministry of Defence in Bonn.
He studied Mechanical Engineering at the University of the German armed forces in Munich.
After various assignments in the maintenance branch LTC Loosen participated in the International Admiral- and Generalstaff Officer Course at the Bundeswehr Command and Staff College in Hamburg.
After successful completion, he spent three years as an exchange officer in the Netherlands employed as the German desk officer in the Dutch Army Staff responsible for German/Netherlands Army cooperation.
Afterwards, he was extensively engaged in the development of German procedures regarding "Host Nation Support."
Since October 2020 LTC Loosen is assigned to the German Ministry of Defence in Bonn.