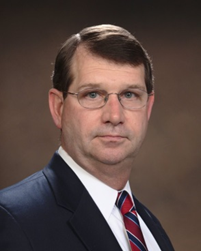 Jim Waring
Vice President Strategic Business Development
,
Crestwood Technology Group (CTG)
Jim Waring joined CTG as Vice President of Strategic Business Development (BD) in February 2016. In this position, he is responsible for leading business development to create long-term value and growth for CTG with U.S and International Customers, Markets and Relationships that generate opportunities in the Defense and Government market space.
Jim joined CTG with a very strong Business Development and Program Management background. Upon completing his career in the U.S. Army in 2009, he has worked in Business Development positions with Honeywell International and IDS International responsible for both U.S. and International Defense customers. He joined the CTG team from Cubic Defense where he served as the Program Manger, Joint Training, Joint Staff, DDJ7 in Suffolk, Virginia.
A career U.S. Army officer with over 27 years of Active Duty service, Jim retired as a Colonel in 2009 having commanded troop units from Platoon to Brigade level. He has extensive experience in operational, joint and multi-national commands, including numerous contingency and combat tours in Europe and the Middle East.