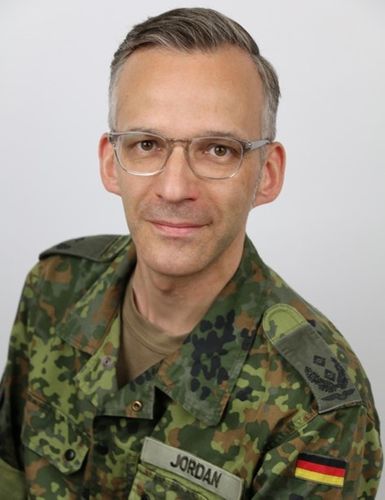 Lieutenant Colonel Dirk Jordan
Log Policy SME
,
German Army
LtCol (GS) Dirk M. Jordan is currently the Subject Matter Expert for Logistics Policy of the Forces Policy Branch II 4 of the German MOD.
He joined the DEU Airforce in 1997 and became a logistics / transportation officer. In further assignments he worked inter alia as a company leader before he was promoted to staff officer functions in 2009. In the following years he worked in various assignments for the DEU Joint Support Service and for NATO HQs. In those functions he acted on planning and execution in the areas of logistical support, deployment, theatre support, requirements & resources, and financial management.
In 2017 he joined a team of the DEU Joint Support and Enabling Service HQ to adapt the structures and responsibilities of Host Nation Support in Germany to counter new challenges in the light of changing European and NATO security policies.
In 2019 he joined the International General Staff Officers Course at the Bundeswehr Staff College in Hamburg.
All his functions as a staff officer offered experience in multinational environments like NATO and EU.
He studied economics and concluded as a graduate economist (MA) at the Helmut-Schmidt-University in Hamburg.