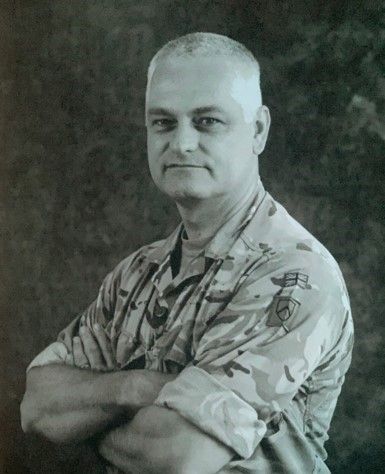 Lieutenant Colonel Adam Foley
SO1 Infrastructure
,
British Army
Commissioning into the Royal Engineers in 1996, Lt Col Adam Foley started his career in 32 Engr Regt in Germany, deploying to Kosovo on Op AGRICOLA 1. He became the Adjutant of 1 RSME Regt in 2001 and then started the RE long Professional Engineer Training Course in 2003, obtaining a MSc and becoming a Chartered Civil Engineer in 2005.
Posted to 170 Engr Gp in 2005 as 2IC and OC of STREs, he deployed to Afghanistan on Op HERRICK 5, 6 and 7 where his team successfully designed and project managed major construction projects in support of NATO forces in Kabul, Kandahar and Helmand Province. He moved on to command 64 HQ & Sp Sqn in Hameln, Germany, but soon found himself back in Helmand in 2009 on Op HERRICK 10. In 2010 he was posted to the PJHQ where he was responsible for all infra works in Cyprus, Gibraltar, Ascension Island, the Falkland Islands and Diego Garcia.
Promoted to Lt Col in early 2012 he became the Chief Instructor of the Professional Engineer Wing in the RSME. He assumed Command of 63 Works Group in August 2014 and took on the role of Principal Designer for all Royal Engineer construction in Cyprus, Kenya and the Falkland Islands. He took up post as COS of HQ RSME in Jan 17 where he was also the Contract Manager for the RSME Gp's £3.2Bn PPP contract. He moved on to AHQ in Jan 20 as the SO1 Mil Eng Infra working on the ME Cbt 28, DI 28 and NG WWGCC programmes as a Programme Manager.