26 Sep 2023
VAdm Andy Kyte joins as Chief of Defence Logistics and Support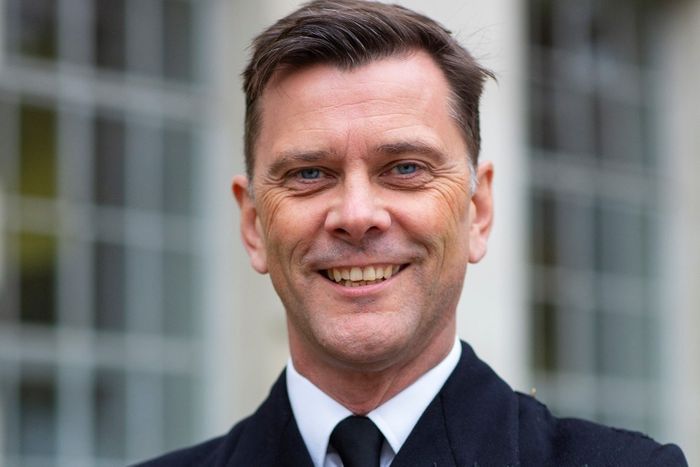 As CDLS, VAdm Kyte is responsible for leading the Defence Support organisation as it enables Defence activities around the world today, while continually modernising and integrating how Support will be delivered in the future. He is the Functional Owner for Support, responsible for improving coherence and performance of Support across Defence. VAdm Kyte is also responsible for overseeing the implementation of the Defence Support Strategy, available: Defence Support Strategy - GOV.UK (www.gov.uk)
On joining, VAdm Andy Kyte said:
"I am incredibly honoured to be taking over today as CDLS. In a volatile world a resilient and resourced Defence Support Enterprise is fundamental to achieving both strategic and operational advantage. I will place improving the Support delivered to the front line at the heart of my approach to modernisation, ensuring that I understand how I can address and fix the challenges faced by our soldiers, sailors, aviators and civil servants.
"I would also like to pay tribute to Lt Gen Wardlaw's inspired leadership and vision during his tenure. I inherit from him a strong and vibrant organisation and a clear strategy for the future that puts us in a powerful position to pivot from strategy to action".
General Jim Hockenhull, Commander of Strategic Command, said:
"Congratulations to Vice Admiral Andy Kyte on his promotion and appointment to Chief of Defence Logistics and Support. Andy's important work over the past year on Defence readiness has served as an excellent precursor for this new role.
"Andy will lead Defence Support at a time when it continues to provide decisive support to operations today, while preparing Defence for the future. I look forward to working with Andy in his new role.
"I would also like to pay tribute to Lt Gen Richard Wardlaw and thank him for his over 30 years of service. His championing of sustainable and green technologies has progressed thinking in Defence around climate change and has inspired exciting work in this area. I wish him well as he embraces new opportunities outside of the military."
Lt Gen Richard Wardlaw, said:
"Thank you to all for their support over the last four years; it has been a true privilege to have served as CDLS. The continued modernisation of Support is critical to Defence's success; VAdm Andy Kyte has the insights and experience needed to drive progress that is needed. I wish him every success in his tenure."
Find out more about Vice Admiral Andy Kyte and Defence Support: