15 Sep 2023
Sweden seeks details on missile systems to upgrade Amphibious Corps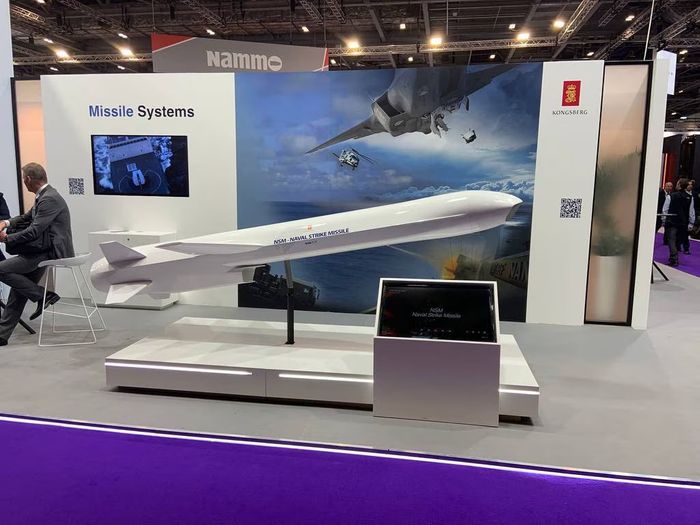 Originally posted on DefenseNews
Sweden is seeking to upgrade its amphibious battalions with short-range, anti-ship missile or surface-to-surface missile systems to strike targets at sea and on land as well as ensure the security of its maritime assets.
In early September, the Swedish Defence Materiel Administration, or FMV, released a request for information regarding a requirement made by the Swedish military to enhance the coastal defense capabilities of the Amphibious Corps.
The RFI serves as the first step in the country's acquisition process to gather detailed information from industry regarding anti-ship missile or surface-to-surface missile systems, according to the notice.
A contract notice is expected to follow about June 2024.
Hans Jørn Kongelf, vice president for business development within the missile systems division at Norwegian defense company Kongsberg, told Defense News that if Sweden invites the company to take part in the planned tender, the firm will "most likely participate."
"We are obviously interested, and we are looking forward to looking into the request for information that Sweden could release with regards to this tender," he said.
Kongelf added that Kongsberg is confident FMV will like its Naval Strike Missile offering both in terms of price and technical aspects.
"The U.S. Marine Corps selected the NSM. We have shown that, if the price-capacity ratio is the main factor to be considered in the decision-making process, our product wins," according to the company representative.
Kongelf also said the company would most likely be locked in a fierce competition against Sweden's defense industry for the potential missile order.
When asked about the RFI, Conal Walker, a media relations manager at Swedish firm Saab, said the business is "aware of it and will look into it, as we would in any other potential defense requirement."
The Swedish Navy already operates several variants of the the Saab-made RBS15 missile.
This potential order could be part of the FMV's ongoing efforts to upgrade and expand the capacities of the Amphibious Corps. In May 2023, the agency awarded a contract to acquire eight new vessels fitted with artillery capabilities to local shipbuilder Swede Ship Marine AB.