23 Feb 2023
Raytheon Awarded $135 Million Contract for C-130 NP2000 Propeller System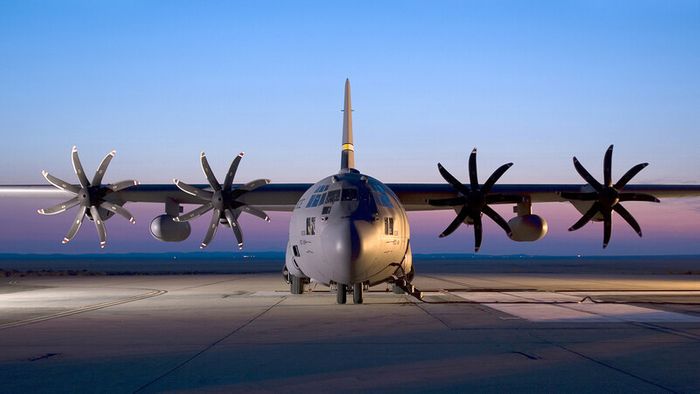 Raytheon Technologies Press Release
The U.S. Air Force Life Cycle Management Center recently contracted Raytheon Technologies' (NYSE: RTX) Collins Aerospace business to continue producing new, advanced propellers for C-130 aircraft.
NP2000 is an eight composite bladed propeller system designed for performance.
The $135M contract will allow Collins to manufacture and support new NP2000 propeller systems, including the electronic control system and spares.
"Reliability and maintainability are important to our customers," said Quinlan Lyte, senior director for propeller systems at Collins Aerospace. "We are retrofitting the Air Force's fleet to improve performance, increase flight safety and lower operating cost."
The NP2000 propeller system is designed to modernize the C-130 Hercules and E-2 Hawkeye. The composite blades can be removed individually without the need to remove the entire system, decreasing maintenance time and extending the lifecycle of aircraft fleets. More information on the NP2000 Propeller System can be found here.
Work will be performed in Windsor Locks, Connecticut.
About Collins Aerospace
Collins Aerospace, a Raytheon Technologies business, is a leader in technologically advanced and intelligent solutions for the global aerospace and defense industry. Collins Aerospace has the extensive capabilities, comprehensive portfolio, and broad expertise to solve customers' toughest challenges and to meet the demands of a rapidly evolving global market. For more information, visit CollinsAerospace.com.
About Raytheon Technologies
Raytheon Technologies is the world's largest aerospace and defense company. Our global team of 180,000 employees pushes the limits of known science and redefines how we connect and protect our world. We are advancing aviation, building smarter defense systems and creating innovations to take us deeper into space. The company, with 2022 sales of $67 billion, is headquartered in Arlington, Virginia.