06 Jun 2023
Poland plans 22-unit AW101 order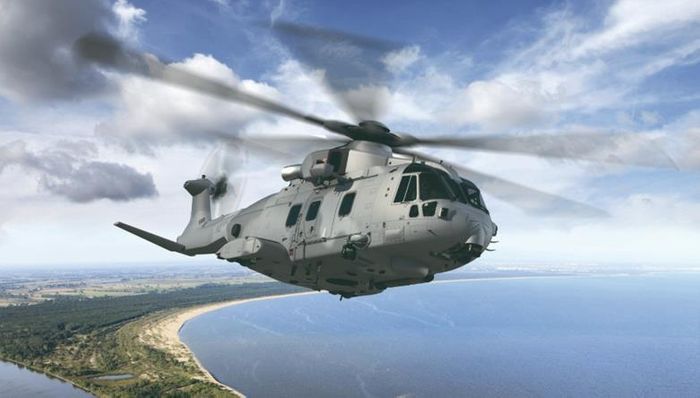 Originally posted on Flight Global
Leonardo Helicopters could be in line for a bumper order of more than 20 AW101s from Poland for troop transport missions.
Detailing the country's future aviation requirements during a conference organised by Polish publication Defence24 on 29 May, Brigadier General Ireneusz Nowak, air force inspector, said it planned to acquire 22 AW101s.
Poland has previously selected AW101 for ASW missions
A slide presented at the event, posted on Twitter by Defence24, shows deliveries of the 22 AW101s running from 2025 until 2031. They would be in a multi-role configuration.
Poland has already ordered four AW101s, plus four options, for its navy in an anti-submarine warfare (ASW) and combat search and rescue configuration; deliveries of the initial batch are scheduled to be complete this year.
If finalised, the order would be a major shot in the arm for the AW101 programme, and its Yeovil, UK production line, where the heavy three-engined rotorcraft is assembled.
The type's backlog has dwindled over recent years, with just a handful of examples still to be delivered to Norway, plus the remaining Polish naval helicopters. However, the site is also engaged in several AW101 upgrade programmes, for example for the Royal Canadian Air Force.
It would also be the latest success for Leonardo Helicopters in Poland following last year's deal for 32 AW149 super-medium-twins, most of which will be built locally by subsidiary PZL-Swidnik.
Leonardo Helicopters declines to comment about any potential order from Warsaw.