23 Nov 2022
Partnership Formed to Provide Land Vehicles for Polish Armed Forces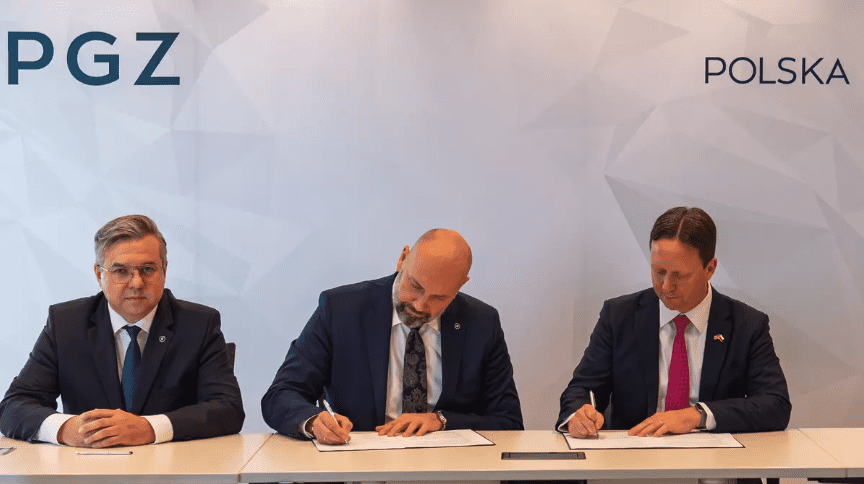 Originally posted on DefenseAdvancement
Polska Grupa Zbrojeniowa (PGZ) has signed a memorandum of understanding with BAE Systems to provide land vehicles for the Polish Armed Forces.
Both BAE Systems and PGZ will expand the scope of their cooperation to support Polish Armed Forces' modernization projects and work toward securing critical capabilities of life-cycle support in Polish defense industry facilities.
This bilateral strategic relationship will focus on delivering the M88 Armored Recovery Vehicle (ARV) and other combat vehicle solutions to the Polish Armed Forces to support their Abrams-based heavy brigades.
The M88 ARV program is a key part of the M1A2 Abrams tank procurement program announced by the Polish Ministry of National Defence earlier in 2022. According to the companies, the M88A2 recovery vehicle is a cost-effective, self-supporting 70-ton capable recovery system for armored units.
The other combat vehicle solution included within the scope of the memorandum is BAE Systems' Armored Multi-Purpose Vehicle (AMPV), a next-generation, highly-survivable combat vehicle which aims to provide substantial protection, mobility, reliability, and interoperability to its user.
The AMPV will be integrated with the US Army's Armored Brigade Combat Team (ABCT) and is tailored to operate alongside the M1A2 Abrams tanks.
"We're committed to increasing the value and scope of our strategic partnership with every company that's involved in Polish Armed Forces technical modernization programs," said Sebastian Chwałek, President of the Management Board of PGZ. "BAE Systems has secured a major foothold within our Land Forces with the M88 ARVs and we're working on securing a fruitful relationship, which will provide high-quality services for our soldiers as well as new capabilities for our facilities."
"Today's agreement underscores an important milestone in our developing industrial cooperation partnership with PGZ and demonstrates our commitment to delivering critical capabilities to support Poland's defense modernization efforts," said Jeremy Tondreault, President of BAE Systems' Platforms & Services sector. "The M88 program now gives us the opportunity to deliver localization of sustainment services to Poland. We look forward to delivering the best, most capable recovery and battlefield solutions to equip Poland's Land Forces with the modern, proven NATO platforms necessary to preserve European stability."