20 Feb 2023
Norway officially orders 54 new KMW Leopard 2A7 main battle tanks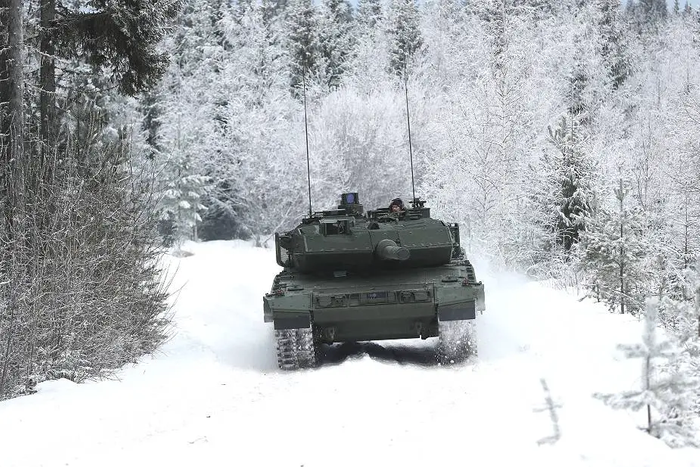 Originally posted on Army Recognition
The Norwegian military procurement authority NDMA has commissioned Krauss-Maffei Wegmann GmbH & Co. KG (KMW) with delivering 54 of its latest Leopard 2A7 main battle tanks designated Leopard 2A7NO. The vehicles are scheduled for delivery from 2026 to 2028. The necessary set of agreements for this was signed in Munich on February 17. It includes the option for an additional 18 Leopard 2A7NO tanks.
KMW CEO Ralf Ketzel made the following statement on the conclusion of the contract: "This signing is a strong signal for European cooperation. It also underscores the tank's performance and future viability and its importance for joint defense efforts in Europe. KMW is grateful for the confidence. We look forward to the project and thus to long-term international industrial cooperation with the Norwegian industry".
In fact, Army Recognition alreay published the announcement of this forthcoming purchase on February 3, 2023, but the information is now official. Norway's current fleet of 52 Leopard 2A4s was acquired from the Netherlands in 2001 and has since been adapted to Norwegian army requirements that include, among other things, new radios, weapon racks and Battlefield Management Systems, hence their re-designation as Leopard 2A4NO. According to the Military Balance 2021, Norway's army has still got a total of 36 Leopard 2A4s left in operational conditions, and 16 more in store. The remaining Leopard 2A4s are nearing the end of their technical and operational life. In order to maintain their serviceability until the new Leopard 2A7s are delivered, procurement of critical components and spare parts will be carried out.
The Leopard 2A7 is a modernized version of the Leopard 2A6 main battle tank. The main features of this new upgrade of the Leopard 2 tank include new armor, an energy system, a crew compartment cooling system, and a new weapon engagement system. Notice that the Leopard 2A7 is fundamentally different from the KMW variant 2A7+ and is not optimized for combat in an urban environment.
The first Leopard 2A7 tanks were delivered to the German army in December 2014. A total of 14 vehicles were produced for Tank Battalion 203, plus 4 more going to the Armoured Corps Training Centre and 1 vehicle at the Technical School for Land Systems and School for Technology of the Army.