15 Mar 2023
Norway Buys US Military Helicopters to Replace European NH90s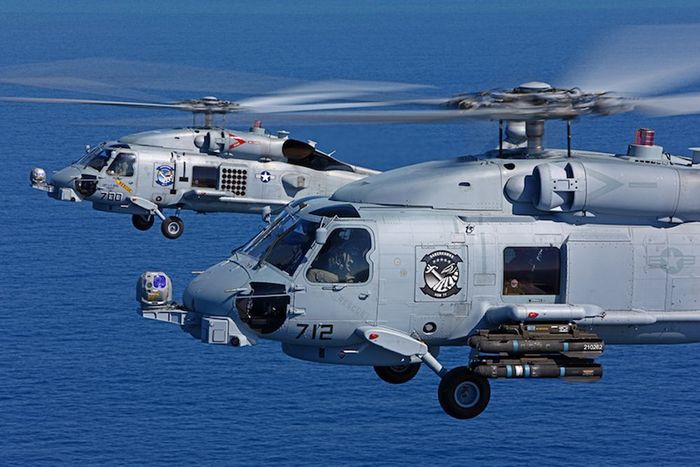 Originally posted on The Defence Post
Norway said Tuesday it was buying six US-made Seahawk helicopters for over $1 billion to replace the European NH90s it gave up on after a series of delays and setbacks.
Fed up by delivery delays and performance issues, the Norwegian government last June decided to cancel a contract for the supply of 14 NH90s from the European industrial consortium NH Industries (NHI).
Six of those aircraft were intended for the Norwegian Navy to combat submarines, the other eight for surveillance and coast guard rescue missions.
Norway is now ordering six MH-60R Seahawks from US manufacturer Sikorsky, a purchase estimated to cost 12 billion kroner ($1.1 billion).
Norway's defense ministry said in a statement that the helicopters would "initially be used by the Coast Guard, but they will also be prepared to be equipped for anti-submarine operations."
"With new maritime helicopters, we continue to strengthen our defence readiness, presence and vigilance in the north," where NATO member Norway shares a border with Russia, Defense Minister Bjorn Arild Gram told a news briefing.
The new aircraft are scheduled to be delivered between 2025 and 2027.
To justify the lower number of helicopters than initially envisaged, Gram said that some missions could now be carried out by drones.
The choice of helicopters to supply the Norwegian Navy's four frigates has not yet been decided.
Norway justified tearing up the 2001 contract with NHI — which includes Airbus Helicopters, Italy's Leonardo, and the Netherlands' Fokker — by pointing to the fact that only eight fully operational helicopters had been delivered 20 years later, with the original target for the full batch having been 2008.
The Norwegian military also complained about reliability, maintenance, and obsolescence issues that were reducing the number of flight hours of the NH90s.