14 Apr 2023
Ministry of Defence awards £650m to firms working on Tempest fighter jet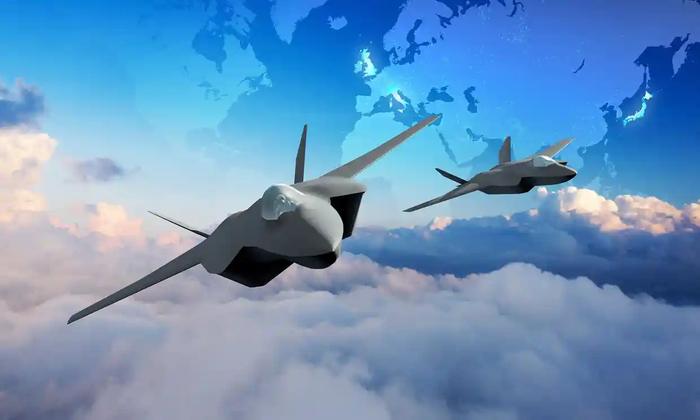 BAE Systems and Rolls-Royce among those funded, with aim of producing new aircraft by 2035
BAE Systems has secured Ministry of Defence money to develop new fighter jets.
The £656million will fund the Tempest, a stealth plane with supersonic capabilities that the British defence giant said will be one of the world's 'most advanced' jets.
BAE will team up with partners including Rolls-Royce and the UK arms of French missile maker MBDA and Italian aerospace firm Leonardo to make the jet, due to enter service by 2035.
Herman Claesen, BAE's chief of future air combat systems, said: 'This reflects the continued commitment by the UK Government and ensures we continue to mature this significant programme and the vital technology pipeline that will drive innovation into, and beyond, the combat air sector for decades.'
Defence Secretary Ben Wallace added: 'The funding will help fuse the combined technologies and expertise we have with our international partners to deliver this world-leading fighter jet by 2035'.