10 Aug 2023
Italy signs nearly $1 billion deal to upgrade Ariete tanks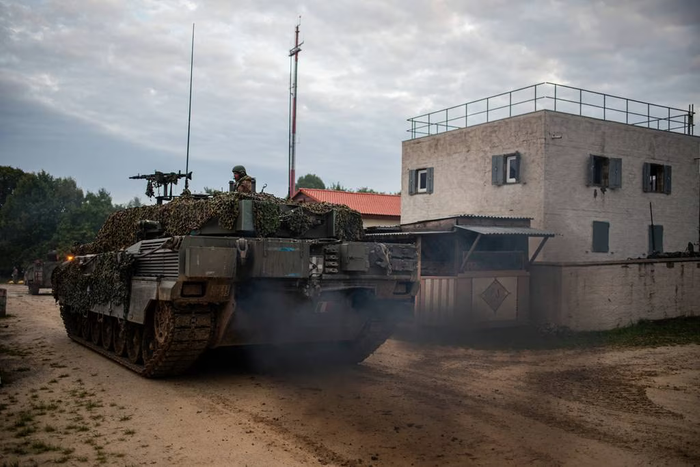 Originally posted on DefenseNews
Italy has signed a contract worth €848.8 million (U.S. $928.3 million) with a local consortium to upgrade its aging tanks as the country watches the war playing out in nearby Ukraine.
Italy signed the deal to upgrade 90 of its Ariete tanks with CIO, a joint venture between Italian firms Iveco and Oto Melara, with an option for another 35 upgraded platforms. The country has a fleet of 200 Ariete tanks, but only 50 are operational.
The deal, signed Aug. 2, has been in the works for months, but acquired new urgency as Italy seeks to beef up its tank capability. The upgrade work will include new 1,500-horsepower engines to replace the 1,300-horsepower versions, new mine protection kits and extra armor, refurbished turrets, a new fire control system, and software-defined radios.
Last month, Italy's junior defense minister, Isabella Rauti, told Parliament that the country needs mor than 250 battle tanks to meet NATO requirements. The government intends to reach that target with the Ariete upgrades as well as the purchase of 133 new Leopard 2A8 combat tanks from German firm Krauss-Maffei Wegmann.
An Italian source familiar with the deal said Rome would require Italian industrial input on the Leopard tanks, meaning work share would include Italian firms.
As such, Italy was unlikely to finalize the Leopard deal this year, the source told Defense News, speaking on the condition of anonymity because he was not authorized to talk to the media on the record.
Meanwhile, the mooted sale of whole or part of Oto Melara, which is currently owned by Italian state-controlled firm Leonardo, is no longer under discussion, the source added.
Rumors have swirled in recent months that a French or German buyer would purchase Oto Melara.
Separately, Rome has signed a €925 million contract with Leonardo and Italian shipyard Fincantieri for the purchase of three offshore patrol vessels, dubbed PPX, with options for three more.
The deal, signed with the two firms' Orizzonte Sistemi Navali joint venture and announced July 31, envisages the production of 95-meter-long vessels displacing 2,300 tons and able to accommodate 97 crew members.
In a statement, the companies said the vessels would feature a so-called naval cockpit developed for the Italian Navy's PPA vessels. Designed with help from naval aviators to resemble an aircraft's cockpit, the bridge features just two navigators doing the work that eight navigators perform on Italy's FREMM frigates.
The two contracts come as Italy releases its defense export figures for 2022, which totaled €5.23 billion in licenses — a 5% rise from 2021. The top destination for exports was Turkey, with a total value of €598 million, driven by deals to sell parts and logistics for Ankara's fleet of Italian-designed T129 attack helicopters.
On Aug. 3, the Italian government tried to bring arms export approvals more directly under political control rather than under the purview of bureaucrats.
Under a bill approved by the government cabinet that day, which now goes to Parliament for a vote, an inter-ministerial committee would manage and monitor arms sales, rather than by a single department at the Foreign Affairs Ministry.