06 Sep 2023
Germany ships first batch of new Gepard ammo to Ukraine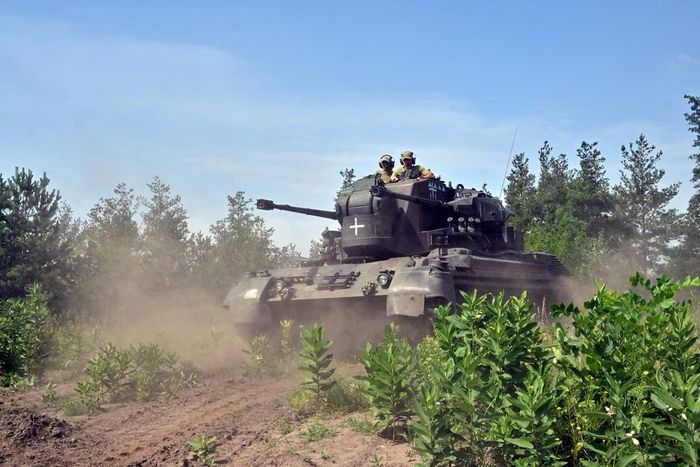 Originally posted on DefenseNews
Germany has delivered the first shipment of new ammunition for the Gepard anti-aircraft weapon system to Ukraine, manufacturer Rheinmetall and the German Defence Ministry announced Tuesday.
This first lot of new 35mm ammunition comes months after Rheinmetall invested in new production capacity in the German state of Lower Saxony. It also follows an announcement by Defence Minister Boris Pistorius at a February meeting of the Ukraine Defense Contact Group that the country would begin producing the Gepard's munitions locally.
The contract with Rheinmetall was signed a few days prior for 300,000 rounds, at a total cost of €168 million (U.S. $181 million). Half of those rounds are bound for Ukraine, 40,000 of which will be delivered to Kyiv by the end of 2023, the company said.
This initial delivery includes "a five-digit number" of munitions, according to the German military.
"The war in Ukraine reminds us almost every day that air defense and sufficient ammunition are what count when defending one's own country," Pistorius said in the release. "With the resumption of production for the Gepard ammunition, we are focusing precisely on these two crucial aspects."
"We will continue to support Ukraine in the areas that are our strengths: artillery, ammunition and ground-based air defense," he added.
The self-propelled Gepard wields two 35mm guns, and Germany has provided 46 of the systems to Ukrainian troops, with another six to come. The anti-aircraft system has proved critical in helping Ukraine protect its airspace from Russian drones and other weapons. Russia launched a full-scale invasion of Ukraine in February 2022.
But ammunition for the Gepard is tough to come by, as the German military retired the system from service about 15 years ago, and national ammo stocks had since dropped to zero.
According to a Rheinmetall news release, other nations declined to contribute from their existing stocks of ammunition, "citing either political considerations or constitutional restrictions." Rheinmetall typically produces its munitions for medium-range artillery in Switzerland. The long-neutral nation has not sent any weapons to Ukraine, but has earmarked about 1.5 billion Swiss francs ($1.7 billion) for humanitarian and development aid to Kyiv over the next five years.