11 Sep 2023
GE Aerospace to work on US Army's FLRAA 'digital backbone'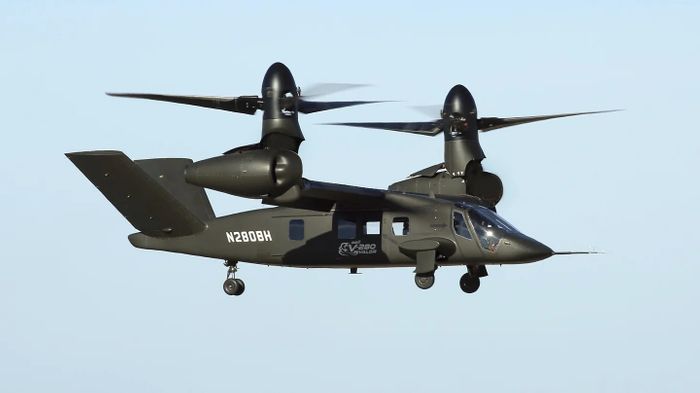 Originally posted on Army Technology
The FLRAA aircraft is offering a step-change in capability to the US Army, with its tiltrotor design providing enhanced range and speed over rotary-wing platforms.
General Electric (GE) Aerospace has been selected by Bell Textron to conduct developmental work on a Common Open Architecture Digital Backbone (COADB), voice and data recorder, and health awareness systems, for the US Army's Bell V-280 Valor.
Bell's V-280 Valor aircraft was selected by the US Army in December 2022 as the Future Long-Range Assault Aircraft (FLRAA), a programme which began in 2019 as part of the service's Future Vertical Lift initiative to replace a portion of its assault and utility helicopter fleet.
The FLRAA is intended to eventually replace the UH-60 Black Hawk helicopter, which has been in service for more than four decades.
According to GE Aerospace, its system will be part of an open, scalable, high-speed data infrastructure consistent with the US Army's Modular Open Systems Approach that enables rapid testing, verification, and fielding of mission-focused capabilities for future vertical lift programmes, stated GE in a release.
"This is a foundational effort to improve weapon system capability and affordability for the Army by ensuring architectural alignment for integration of new technology," said Ryan Ehinger, senior vice president and program director for FLRAA at Bell.
The COADB builds on lessons learned from the US Army's Mission System Architecture Demonstration, where it demonstrated the capability to integrate multiple operationally relevant sensors and equipment packages.
With a range of up to 800 nautical miles and 280kt top speed, the down-selection of the V-280 will provide the US Army with an upgrade in tactical mobility compared to currently operated rotary-wing platforms.
The first units will begin to receive the V-280 FLRAA aircraft by 2030, with an initial physical prototype due to be delivered to the US Army by 2025