13 Jan 2023
Cambodia to provide demining, UXO clearance training to Ukraine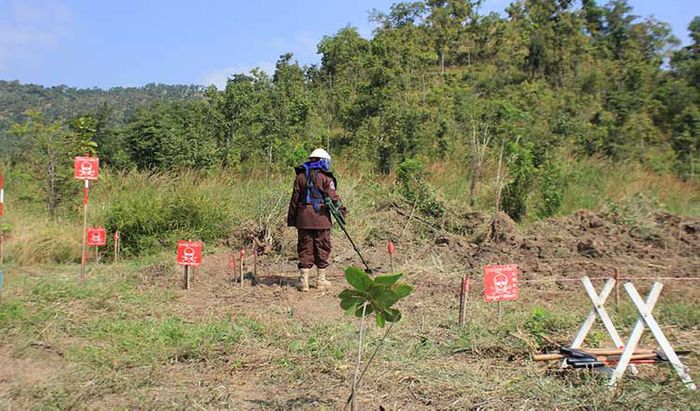 The Government of Ukraine has decided to send its mine action officers to study and train in demining skills from Cambodia.
This is according to the press release of the Cambodian Mine Action Centre (CMAC), released by local news today.
The training of Ukrainian officials on demining and unexploded ordnance is supported by the Government of Japan through the Japan International Cooperation Agency (JICA). The humanitarian demining activities in the field of demining are the result of a joint commitment between Prime Minister Hun Sen and Japanese Prime Minister Kishida Fumio.
The CMAC statement said that the impact of landmines and unexploded ordnance on Ukrainian territory has resulted in civilian casualties and is becoming an obstacle for the people of Ukraine.
About 15 Ukrainian demining officers will begin a full week of demining training in mid-January at CMAC's Mine Action Technical Institute in Kampong Chhnang and visit demining sites in Battambang and Siem Reap.