02 Oct 2023
British fighter jets deploy to Poland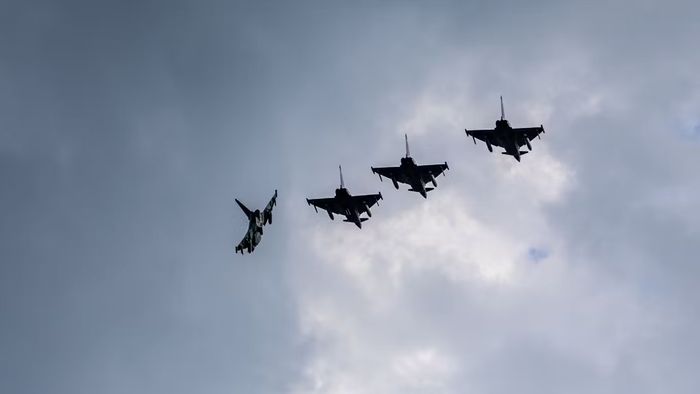 Originally posted on UK Defence Jorunal
Four RAF Typhoon jets have been deployed to Poland, to conduct exercises with aircraft from Spain, Poland, and Italy.
The deployment will provide an opportunity for RAF pilots to practice dogfighting against different types of aircraft, and develop tactics to exploit their weaknesses.
The Typhoons, which deployed to Poland today, will remain in Poland for two weeks and practice engaging targets beyond visual range, simulating various possible combat scenarios.
The Ministry of Defence said:
"The activity comes ahead of UK Ministers attending the Warsaw Security Forum this week. Defence Minister James Heappey and FCDO ministers Anne-Marie Trevelyan and Lord Ahmad will all use the forum to stress the need to maintain support for Ukraine and keep up the pressure on Russia.
Earlier this year, the UK and Polish foreign secretaries and defence ministers signed a strategic partnership on foreign policy, security and defence – emphasising both countries' commitment to European security and collective defence through NATO. On Wednesday, James Heappey will visit RAF personnel deployed with the Typhoons, as well as troops deployed in eastern Poland who operate the Sky Sabre surface-to-air missile system, bolstering Poland's air defences close to the border with Ukraine."
The Warsaw Security Forum is focused on transatlantic cooperation in response to common challenges, first organised in 2014, bringing together ministers and senior officials from across defence to provide a forum to discuss challenges facing Central and Eastern Europe, and the wider international community.