02 Aug 2023
Defense Ministry: Belarusian helicopters violate Polish airspace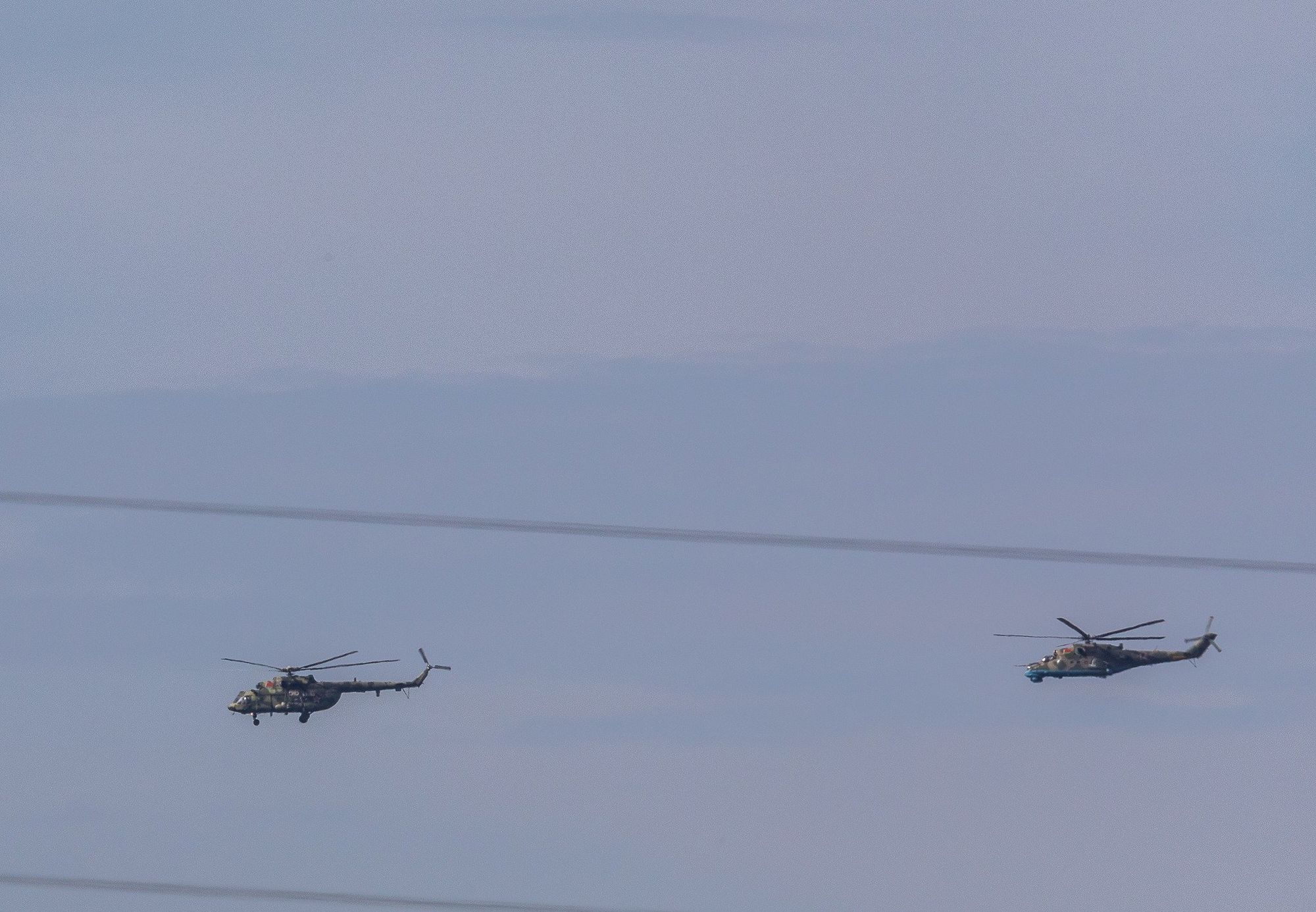 Kyiv Independent
The Polish Defense Ministry confirmed late on Aug. 1 that two Belarusian helicopters violated the country's airspace during exercises near the border.
Photos depicting the helicopters flying over the Polish village of Bialowieza appeared on social media earlier in the day, but the military initially denied the incident. "The border crossing took place… at a very low altitude, making it difficult to detect by radar systems," the defense ministry then explained.
According to the ministry's statement, the Belarusian side had previously informed Warsaw about the planned training. A meeting of the Committee for National Security and Defense Affairs was convened to discuss the incident.
After the meeting, Poland's Defense Minister Mariusz Blaszczak ordered to increase the number of troops at the Polish-Belarusian border and deploy additional equipment, including combat helicopters.
Poland also informed NATO of the airspace violation and decided to summon the charge d'affaires of Belarus to the Foreign Ministry for an explanation.
"We would like to remind you that Russia and Belarus have recently intensified hybrid activities against Poland," the defense ministry wrote. "Due to possible further provocations, we call for responsible dissemination and commenting on information that the Russian and Belarusian regimes may use."
The Belarusian Defense Ministry called Warsaw's statement "far-fetched," claiming it was made "to justify the build-up of forces and means near the Belarusian border."
On July 29, Polish Prime Minister Mateusz Morawiecki said that Russia's state-backed mercenary Wagner Group could infiltrate Poland from Belarus, where its fighters are currently stationed.
According to Morawiecki, over 100 Wagner mercenaries were deployed in the Grodno region of Belarus near the Suwalki Gap, an area southwest of the Lithuanian-Polish border.