12 May 2023
Austria Buys Military Logistics Vehicles for $574M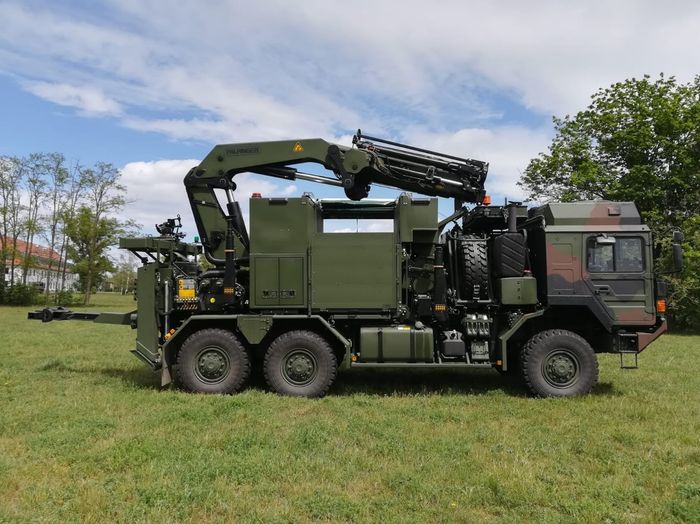 Originally posted on The Defense Post
Austria's military procurement organization has contracted Rheinmetall to supply up to 1,375 logistics vehicles for 525 million euros ($574 million).
The deal follows the country's request for proposals for a range of contracts, including six for the Austrian Armed Forces.
Rheinmetall was granted permission to fulfill all six military vehicle contracts after offering its HX, TGS, and TGM model series with different axle configurations.
The vehicles will be delivered within a seven-year period.
The company's proposal also includes supplementary build-on systems such as cranes, tippers, roll-off, and snow removal systems.
"We're very proud to be supplying the Austrian armed forces with state-of-the-art truck systems built at our plant in Vienna," Rheinmetall chairman Michael Wittlinger said.
He further asserted that the vehicles "will protect, support, and satisfy Austrian soldiers in the best possible way."
Part of Modernization
Vienna's procurement of military logistics vehicles is part of a comprehensive modernization program for the Austrian Army.
The initiative includes spending 560 million euros ($611.7 million) to upgrade 170 armored vehicles, which include 58 Leopard 2 main battle tanks and 112 Ulan infantry fighting vehicles.
The country will also invest 873 million euros ($954 million) in procuring 36 AW169 twin-engine helicopters.
"This is the next big step in achieving a modern army. Concrete steps like this are making the slogan 'Mission Forward!' a reality," Austrian defense minister Klaudia Tanner said.